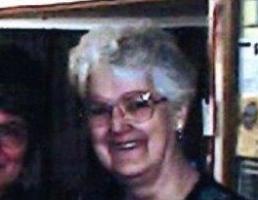 Shirley Ann Robinson, 83, of Zanesville, formerly of Newark, died Wednesday, August 28, 2019 at her home. She was born January 7, 1936 in Newark to the late Roy and Madeline (Turner) Neighbor.
Shirley attended Church of God and Saints of Christ Church in Zanesville. She enjoyed playing computer games, reading, word search puzzles, and taking car rides. She never met a stranger and loved giving. She was always willing to give anything she had to help someone out. She even tried tipping her bank teller.
She is survived by one daughter, Roishell Cooper (Bob) of Zanesville; seven grandchildren, Jessica, Meriah, Larissa, Sean, Felicia, Bobby, and J.D; 22 great grandchildren, and special friends, Mary Cooper, Sara Cole, and many others.
In addition to her parents, she was preceded in death by her husband, Robert Eugene Robinson Sr; daughter, Robin Elaine Collins; son, Robert Eugene Robinson Jr.; two brothers, Harold Dial and Donald Neighbor; seven sisters, Norma June Osborn, Jeannine Carol Smith, Lola Morgan, Betty Lee, Ilene Blimm, Mary Offenberger, and Jacqueline Grace Miller.
In lieu of flowers, memorial contributions may be made to the family via Brucker and Kishler Funeral Home, 985 N. 21st St. Newark, OH 43055.
Visitation will be Tuesday from 5-7 PM at the Brucker and Kishler Funeral Home where the funeral service will be Wednesday at 1:00 PM with Elder Nathaniel Norris officiating. Burial will follow the service in Newark Memorial Gardens.
To sign an online guestbook, please visit www.brucker-kishlerfuneralhome.com