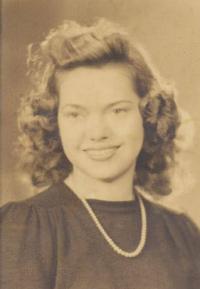 Betty Jean Stockli
A memorial service will be held at a later date for Betty Jean Stockli, 93, of Frazeysburg, Ohio, who passed away September 1, 2019, at her residence. She was born November 28, 1925, in Canton, Ohio, to the late Walter and Seneth (Bechtol) Kuhn.
Betty graduated from Coshocton High School and Mt. Carmel School of Nursing. She married Calvin Stockli in September of 1947. She was a 55-year member of Pleasant Christian Church.
She is survived by her children, Seneth Darr, Renee Stockli, Heidi (Michael) Soules, and Hans Stockli; grandchildren, Laura Cannon, Philip (Brandi) Darr, Daniel (Julie) Soules, Travis Soules, Jacinda Stockli, and Ethan Stockli, and great-grandchildren, Marcus, Serenity, Garrett, Laiken, Lacey, and Sydney.
Brucker and Kishler Funeral Home, 985 N. 21st St. is assisting the family with arrangements.
To sign an online guest book, please visit www.brucker-kishlerfuneralhome.com.