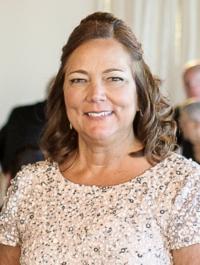 A celebration of life for Beth Rene` Riggs, 59, of Newark, will be Friday, Oct 4th from 2-5pm, with service to start at 4pm at Spring Hills Baptist church, fireside room. Private graveside service will be held Oct. 10th. Beth was called home to live her eternal life on September 27, 2019. She passed away at her home after courageously fighting a 6 year battle with cancer. She was born January 25, 1960 in Newark to the late Jimmy Lewis Riggs and Susan (Watt) Bagent.
Beth was born and raised in Newark, Ohio and graduated from Newark High School in 1978. Her greatest accomplishments were her three daughters and four grandchildren. The relationship she held with her daughter's was one of stability, loyalty and dedication. She was always sure to make time for them and enjoyed her role as Grandma. Her passion was watching her superstar granddaughters play softball and frequently asked them to hit a homerun for Grandma, which they did, many times. She attended every game her health & schedule allowed her to. Her two young grandson's kept her in laughter (along with everyone else), with their vibrant personalities and sweet voices. Although Beth had many hobbies such as crafting & sewing, she was a real water and sun enthusiast. Boating, jet skiing & swimming (or should I say laying out by the pool) were activities the entire family enjoyed with her throughout her life. She loved visiting the beach with friends and family and sadly was unable to make the last scheduled family beach trip. Beth was employed as an administrative coordinator for Licking County Board of Development Disabilities for 23 years were she made many friends and touched many lives. Beth was a member of Spring Hills Baptist Church.
She is survived by her daughters Stephanie (Justin) Jardine, Kelly (Dan) Arruda, Katie (Chris) Rogers; sisters Jill (Charlie) Latham, Mindy (Mike) Taggart, Dena (Mark) Walsh, grandchildren Katlyn Jardine, Makayla Jardine, Landon Arruda and Logan Arruda; stepfather Kenneth Bagent.
In addition to her parents, she was preceded in death by her sister Susann Riggs.
Memorial contributions may be made to Hospice of Central Ohio PO Box 430, Newark, OH 43058-0430
To sign an online guest book, please visit www.brucker-kishlerfuneralhome.com.