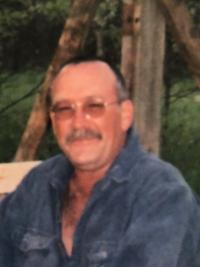 Guy Eugene Gosnell, 57, of Buchanan, MI died Saturday, October 26, 2019 at his home. He was born October 3, 1962 to Ramona Waldeck Gosnell and Charles M. Gosnell Sr.
Guy graduated from Utica H.S. and Licking County JVS in 1981. He worked as an electrical journeyman lineman for nearly 30 years and retired from Robert Henry Corp. in South Bend, IN. Mr. Gosnell was a man's man. John Wayne and his father were his heroes. He enjoyed hunting, being outdoors, fishing, motorcycle riding, and playing horseshoes.
He is survived by his wife of 28 years, Jane Gosnell; two daughters, Jennifer Gosnell (Matt) Bevington of CA and Susan Gosnell of Lakewood, OH; two grandchildren, Faith and Kaleb Bevington; his mother, Ramona Waldeck Gosnell of Newark; mother-in-law, Cecile Turner of TN; three sisters-in-law, Kazuko Kojima Gosnell of Newark, Louise (Harry) Clayton of Omaha, NB, and Carol (Bob Mathie) Gebhart of Newark; six aunts, Mary (Bernie) Arrington, Kay (Skip) McArtor both of Heath, Sylvia Gosnell, Donna Gosnell, Peggy Waldeck all of Newark, and Irene Ferroni of Reynoldsburg; and numerous nieces, nephews, and cousins.
He was preceded in death by is father, Charles M. Gosnell Sr.; two brothers, Charles "Chuck" M. Gosnell Jr. and Chris Gosnell; grandparents, George and Helen Gosnell; father-in-law, Ralph Gebhart; and several aunts and uncles.
The family would like to extend a special thank you to his nephew, Joshua Gosnell who was always there for him.
Memorial contributions may be made in Guy's memory to Elara Caring Hospice, 6120 Stadium Dr. #100, Kalamazoo, MI 49009
Visitation will be Friday, November 8, 2019 from 11:00 AM- 12:00 PM at the Brucker and Kishler Funeral Home, 985 N. 21st St. Newark, where a memorial service will follow at 12:00 PM with Pastor Bryan Moore officiating.
To sign an online guestbook, please visit www.brucker-kishlerufneralhome.com