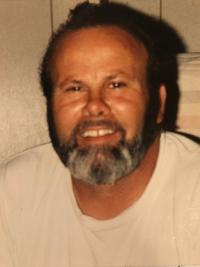 A Memorial service and calling hours for Robert J. Goings, 77, of Utica, Ohio, will be held at 2:00 pm Wednesday, November 27 in the Fireside room at the Spring Hills Baptist Church. They are located at 1820 Newark Granville Road, Granville, Ohio 43023. The family will have calling hours from 1:00-2:00 pm before the service at the church.
Bob passed away on November 22, 2019, in the Hospice unit at Licking Memorial Hospital surrounded by his family. He was born May 19, 1942, in Marysville, Ohio, to the late Robert Beecher Goings and Lottie Leona Appleman. He is survived by his wife, Patricia M. (Devault) Goings, whom he married on November 13, 1977; Sister, Ruby Ward; children, Robert Goings; Belinda Goings; William and Debra Devault; Charles A. Devault; Thomas and Ellen Devault; Robin Goings Dennis (children Austin Dennis, Aaron Dennis – Grandpa's fishing buddies); several grandchildren, nieces and nephews, and 3 fur baby puppies Susie, Coco and Sassy.
Bob was the type of person who "never knew a stranger" and could make friends with everyone. He could find humor in almost any situation. He spent many hours involved with charity work through church and donated quite a bit of time to the bread ministry. His favorite past time revolved around antique cars and everything about them. He restored many vintage automobiles and was always proud to show them off at the Jolly Pirate and other car shows.
He went above and beyond when it came to hard work and his family. He was a faithful and devoted husband, a wonderful father, and a kind and gentle soul. The family is confident that he is watching over them from heaven and will be waiting to pick them in a restored '56 Crown Vic when the time comes to join him.
Bob Goings was a selfless man, a great role model, and friend to all. He will be missed by many. His strength and love will carry us through the rest of our lives.
The family would like to thank the nurses in the Hospice unit for the care Bob received. In lieu of flowers, contributions may be made to Hospice of Central Ohio, PO Box 430, Newark, Ohio 43058.