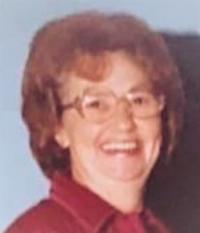 A graveside service for Betty L. Mansfield, age 89, of Newark, will be held at 2pm on Tuesday, October 16, 2018 at Wilson Cemetery, with Chaplain Michael Reynolds officiating.
Mrs. Mansfield passed away on Tuesday, October 9, 2018 at Arlington Care Center surrounded by her family. She was born January 29, 1929 in Renick, WV to the late George W. and Bessie M. (Thomas) Jenkins.
She is survived by her daughter, Debra Brewer of Heath; three grandchildren, Marcy Gingerich of Columbus, Mindy Hansel of Heath, and Miki (Justin) McLaughlin of Newark; twelve great grandchildren, Trista, Kiernan, and Tatum Gingerich, Elijah Goines, Isaiah Young, Ashlyn, Aubryn, and Evin Day, Jacob Connolly, Shayni (Dylan) Wethey, and Logan and Caeden McLaughlin; three great great grandchildren, Lincoln and Ellie Wethey, and Kingsley Gingerich; and friend, Joe Broshart.
In addition to her parents, she was preceded in death by her husband, Earl Mansfield; first husband, Aubra L. Sherman, and sisters, Opal and Hazel; brothers, Clyde, Clay, Claude, Cecil, Columbus, Raymond and Ralph Jenkins; son-in-law, Randy Brewer.
In lieu of flowers, donations may be made to Hospice of Central Ohio, 43058.
To sign an online guest book, please visit www.brucker-kishlerfuneralhome.com.