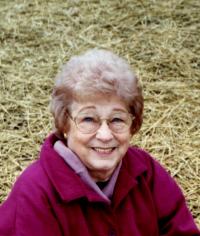 Fairport, New York – Dorothy Elaine Lee, age 93, formerly of Newark, passed away on Saturday, January 5, 2019, at the Fairport Baptist Nursing Home, Fairport, New York. She was born on April 27, 1925 to the late Leo and Edna (Smith) Bebout in Zanesville, Ohio. Dorothy graduated from Newark High School in 1943 and was a life-long resident of Newark. She was employed for many years at John J. Carroll Department Store and J.C. Penney in Newark.
Dorothy is survived by her children, Linda Boesl (Jerry), Rochester, New York; Robert Lee (Gina), Phoenix, Arizona; James Lee (Julie), Scottsdale, Arizona; sister, Violet Mehl, Crowley, Texas; as well as twelve grandchildren, fifteen great grandchildren and several nieces and nephews.
In addition to her parents, she is preceded in death by her husband, Robert A. Lee; son, Richard Lee (Sherry); and siblings Donald Bebout, Carol Starner, Mary Jane Johnson, Rose Ann Cramer and Edward Bebout.
Visitation will be Monday, January 14, from 10:00 AM to 12:00 PM at the Brucker & Kishler Funeral Home, 985 N. 21st St. Newark, where the funeral service will follow. Interment will be held at Zanesville Memorial Gardens immediately following the service where she will be laid to rest with her husband, son and parents.
The family would like to thank the Fairport Baptist Skilled Nursing Center and Lifetime Care Hospice for the wonderful care provided to our mother during the past few weeks. We would like to extend a special thank you to Dean (nephew) and Rhonda (niece) Johnson who provided special support to our mom during her last few years while residing in Newark. Also, Mom's good friend, Jeanette Scott, who made Mom laugh every morning through their daily phone calls.
Memorial contributions can be made to Lifetime Care Hospice, 3111 Winston Road South, Rochester, New York 14623-2905.