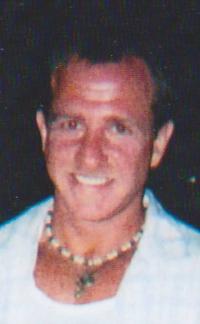 Jason Lee Lallathin
Jason Lee Lallathin, 47, of Newark, passed away August 22, 2019, at Genesis Hospital in Zanesville. He was born June 4, 1972, in Newark, to Gary Lee Lallathin and the late Janine A. (Smith) Lallathin.
Jason was an adventurous man; he wasn't afraid of much. His favorite pastimes were all things nature, fishing, and being a collector of many things. He will always be loved and greatly missed.
In addition to his mother, he was preceded in death by a brother, Shane M. Lallathin.
He is survived by his father, Gary Lee (Jacqueline) Lallathin; brothers, Shawn (Leatha Davis) Lallathin and Shannon (Mindy) Lallathin; nieces, Brittany, Serenity, and Lana Lallathin; step-brother, Danny (Heidi) Mullins, and step-sister, Tracy (Gene) Sabo and their families, as well as many aunts, uncles, cousins, and friends.
To honor Jason's wishes he will be cremated. A private family gathering will be held at a later date.
On lieu of flowers, contributions may be made to the Licking County Humane Society.
To sign an online guestbook, please visit www.brucker-kishlerfuneralhome.com.